Is it possible to be too relevant?
Apparently that is something that Staples fears. Take a look at the Unsubscribe Email page: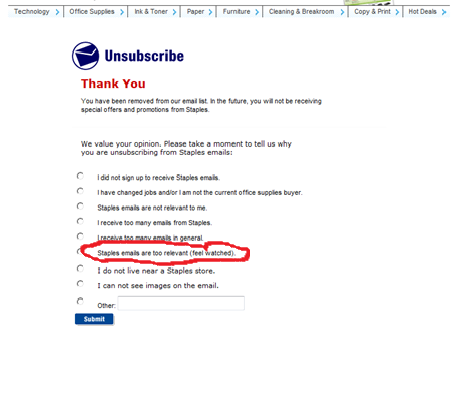 It's small, so you may have difficulty reading the words in the image. Listed are the different reasons people may want to opt-out of receiving emails from Staples. The circled reason says "Staples emails are too relevant (feel watched)."
This inspires a question — is marketing getting to be too targeted?

(By the way, if you'd like to make your email marketing more relevant — without getting creepy — you may want to take a look at Emails That Make Sales.)