Here are a couple more instances of crummy signs in my south Chicago neighborhood.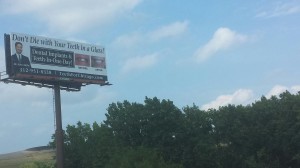 This is a billboard for a dental practice just off the highway. Maybe it's just me, but it seems terribly offensive, or at least insensitive. But it's been in the same spot for several months, so maybe it's working better than I think. Of course, since the sign isn't keyed to produce trackable leads (in direct response fashion), it's hard to know for sure, even for Dr. Atcha.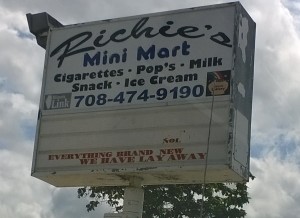 If I have to point out what stinks about it, you need some help, too.
If I ever sign up for Pinterest, I'll be sure to have a board dedicated to the good and bad advertisements I see around Chicago. There are plenty of both.
Did you see It Was the Best of Signs, It Was the Worst of Signs Pt. 1?